Vocab Flashcards
The flashcards use a memorization technique called spaced repetition.
Newly introduced flashcards are shown more frequently while the cards that you've already been getting right are shown less frequently. This approach has been studied scientifically and, really is the most efficient way to memorize words in a way that lasts.
Wired magazine did a fascinating article about this: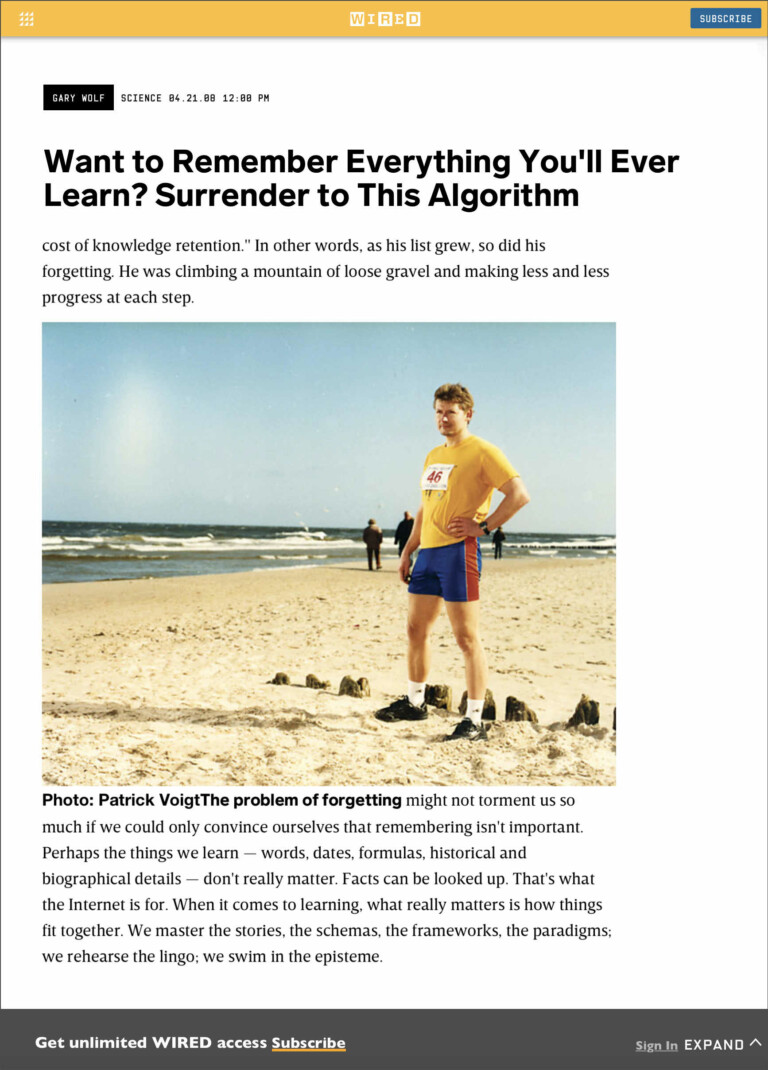 What you need to know:
Cards you've gotten correct will keep reappearing until eventually, they are considered LEARNED.
You have to learn vocabulary in both "directions" : from English > Portuguese & Portuguese > English.
If you don't want to speak the words, click the gear icon and turn off speech mode off.
You have a vocab deck for each novela. Once you switch to a different novela, you'll have a new set of wprds - some of which you may have already learned in a previous novela.
Using Speech Recognition
The speech recognition we use is powered by Google and, as it gets better al the time, we are adding it to more areas of the course. You can always opt-out of it if you prefer: On the quizzes, tests, and vocabulary you will always see a gear icon that will take you to a page to turn the speech off/on.
It's truly amazing. However, there are times when it seems to fail. Here's how to get the most out of it:
Slow down and speak normally, at a normal distance from your mic.
If you see your dictation is going off-course stop, wait one second and re-speak it. It will recognize that you're trying again, and erase the previous results.
Find a relatively quiet place without a lot of background noise.
You can always turn off the speak-type questions by clicking the gear icon.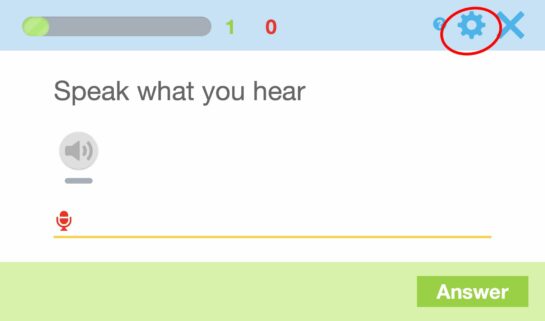 Syncing your Downloads to your Apple devices
iPod, iPad, iPhone
To sync your Semantica videos to your Apple devices using a Mac, use Apple TV *prior to OS 10.15 Catalina, iTunes was the place... Not anymore!)



1. Open AppleTV on your desktop/laptop. *You do not need the AppleTV box!
2. File > Import the videos that you've downloaded from your computer.
3. Connect your device to your computer.
4. Open Apple TV and in the left pane, click on your device.
5. Choose, Sync Settings....
6. Choose, Movies.
7. Now select the videos from the list (they are "Movies")
8. Apply, Sync.
That's it!
The videos will be optimized for your device and, storage space will be minimized.
** OR USE THE NEW, SUPER-COOL DOWNLOAD METHOD (IPHONE ONLY).
*** AND NOW ALSO ON ANDROID!
Using a Windows PC
To sync Semantica videos to your Apple devices from a PC using Windows, use iTunes for Windows.
The actual sync process with Windows is pretty simple!


Controlling Playback Speed
* You can now control the playback speed -- Use the gear icon in the video controls and try the "0.5" setting.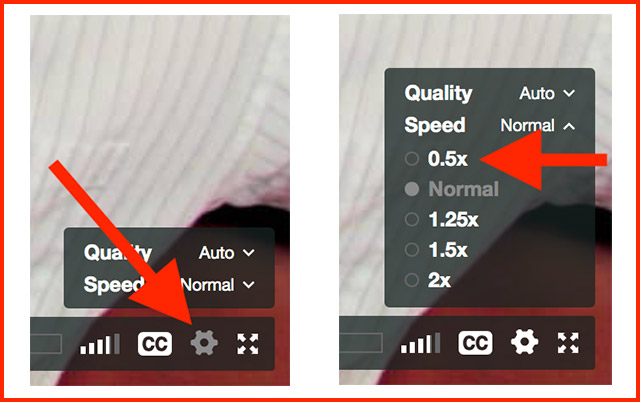 Problems with Downloads or Playback
The downloaded files play best with either VLC Player, or Quicktime Player. Versions of each are available for Windows and Mac.
Viewing Subtitles
For any clip you've already downloaded, the subtitles can be activated using one of these video players:
Quicktime Player: Windows/Mac
In Quicktime you need to turn on the subs: View > Subtitles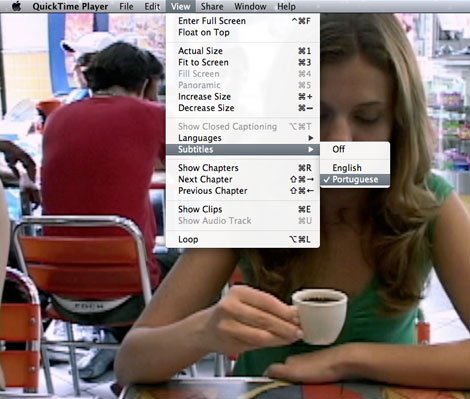 For Windows you need to open the preferences and do this: Go to > Edit > Preferences > Player Preferences > Show subtitles when available.
VLC Player: Windows/Mac
In VLC player it's : Video > Subtitles Track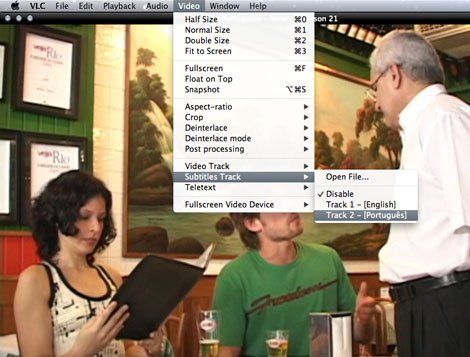 Subtitles on iPad
The subtitle controls on iPad look like this: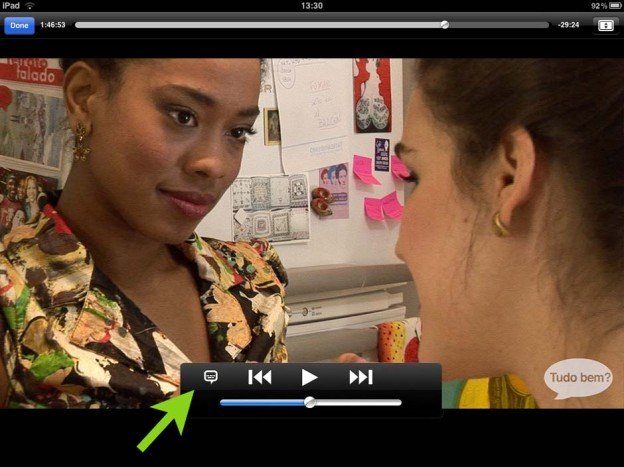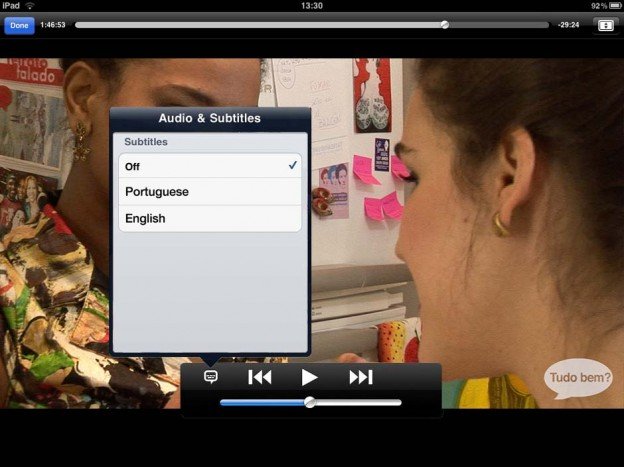 CANCEL subscription
It's SIMPLE to cancel: just go to you account page (LOGIN), and at the top of the page find the red CANCEL link.
If you get a message telling you to cancel from your PayPal account, that's because you have an older PayPal account -- sorry, it's not our fault! Here's how to cancel from within PayPal:
OLD STYLE PAYPAL:
1. Login to Paypal
2. GOTO: Profile > My Money > My preapproved payments (update)
3. Find the Semantica LLC subscription and CANCEL it.
NEW STYLE PAYPAL:
Go here and click Payment Settings > Preapproved payments.
Any other Help / Support issues just contact us!
Customer support is available online,  7 days a week. We usually respond the same day. Via E-mail: support@semantica-portuguese.com
Or, enter your issue in the comments below and we'll get right back to you.