Anything that is a rough draft or, a sketch of something can be called um RASCUNHO.
That includes a document, a work of art, something being made - really anything that's not yet ready, can be referred to as a RASCUNHO.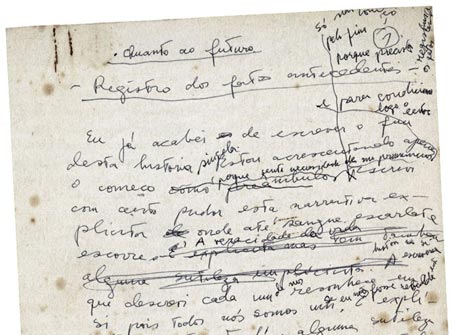 Some examples,
> O relatório é um rascunho. A versão final vai sair só depois.
> Ele estava no terceiro rascunho do documento, mas ainda queria fazer algumas mudanças.
> Existe um rascunho do desenho do prédio que nós gostaríamos de fazer no futuro.
Here's a slang example:
> Eu sou feio mas aquele maluco é o rascunho-do-diabo.
draft
n
(provisional written version)
rascunho sm
rough draft
rascunho
worksheet
n
(paper for preliminary notes)
rascunho
final draft
n
(finished version: of a text) versão final
rascunho final
sketch
n
(quick drawing)
rascunho
on draft
em rascunho
scratch pad
bloco de rascunho
scratch paper
papel de rascunho