60 lessons @ Level 2 (intermediate-advanced)
Now POSTED for members! ➜
Vamos
» Intermediate-Advanced (level 2) » If you've completed any other level 2 story you're good to go for this one.
All of our stories include a main character (personagem) that's trying to learn the language. We've experimented with all-Brazilian casted scripts and having them speak super-basic Portuguese. It always comes out weird - in a bad way 😳. Some of you have recognized this common schema and so, now you know why. It's a big constraint but we're far from out of ideas!
This time around, we have Jason ➜ Gringo running after a dream with just enough Portuguese to get into (serious) trouble; and Vanessa ➜ Brazilian woman very good at stirring up trouble.
The original comedic inspiration BTW came from Elmyra. I'm old enough to know Elmyra personally.
The basic idea is a frustrated guy and a very annoying girl - that has a thing for him.
At the risk of sounding misogynist (misógino), I'm just going to say that in general, a foreign woman or man in Brazil ranks high on the list of desirable potential partners. The reasons for this are complicated and best explained by others. Right, wrong, fair or unfair, it's just the way it is.
Jason is stressed-out working way too much from home, isolated and bored. He's accumulated some money and is ready to find a white-sandy beach and a new love to de-stress from the pandemic routine
In Portuguese:
A gente apresenta a realidade chata da conversação pela internet, o laço com essa moça que parece ser legal... Ele tira um mês de férias e vai para o Brasil, ele conhece a Uber simpática e pega o telefone dela para futuras viagens, tem um primeiro encontro ótimo, Um segundo encontro estranho, um terceiro encontro péssimo, um término turbulento onde a namoradinha não quer separar e revela seu lado mais possessiva e engraçadamente desequilibrada (Tipo Elmyra do tinytoons - Tiny Toons Adventures - My Dinner With Elmyra (Part 1) - YouTube / Elmyra gives Dizzy Devil a bath - YouTube)
In English:
We present the boring reality of internet conversation. Jason makes a connection with Vanessa. The one girl that seems to be cool... after so many surreal online interactions (Tinder). He takes a month off and goes to Brazil. A friendly Uber driver helps him with the connection from the airport to apartment. He picks up her contact details for future trips and she seems like a good guide for some tourist outings. With Vanessa he has a great first date, A weird second date, a bad third date, and an extremely turbulent last date in which she reveals her possessive, unbalanced and possibly violent side. ❤️‍🔥❤️‍🩹. Is anyone triggered by this? I hope not. It's a comedy and we're playing with over-the-top (unfair) stereotypes for the sake of laughs and learning. I promise you you will be entertained and perhaps even offended. But not bored.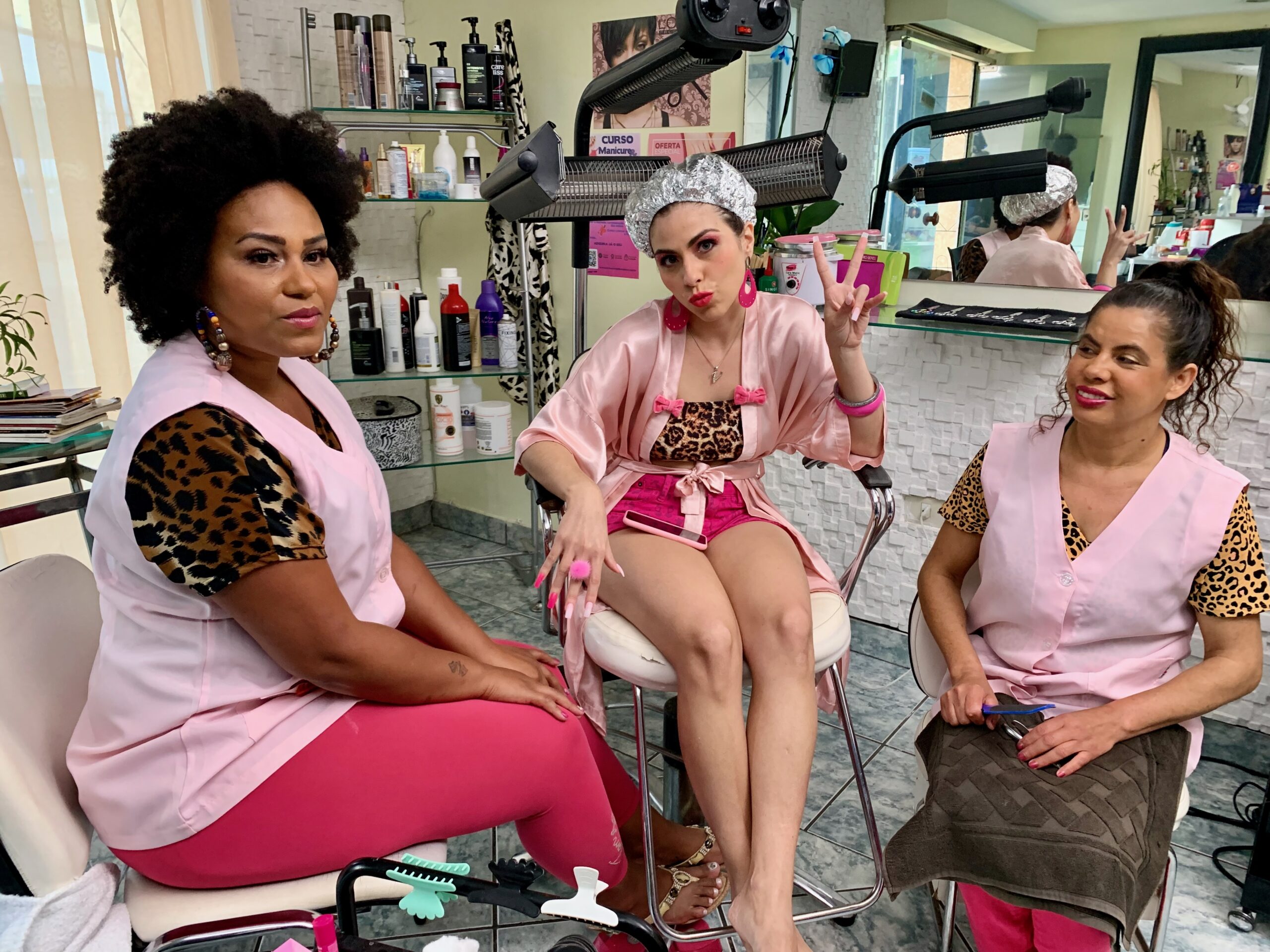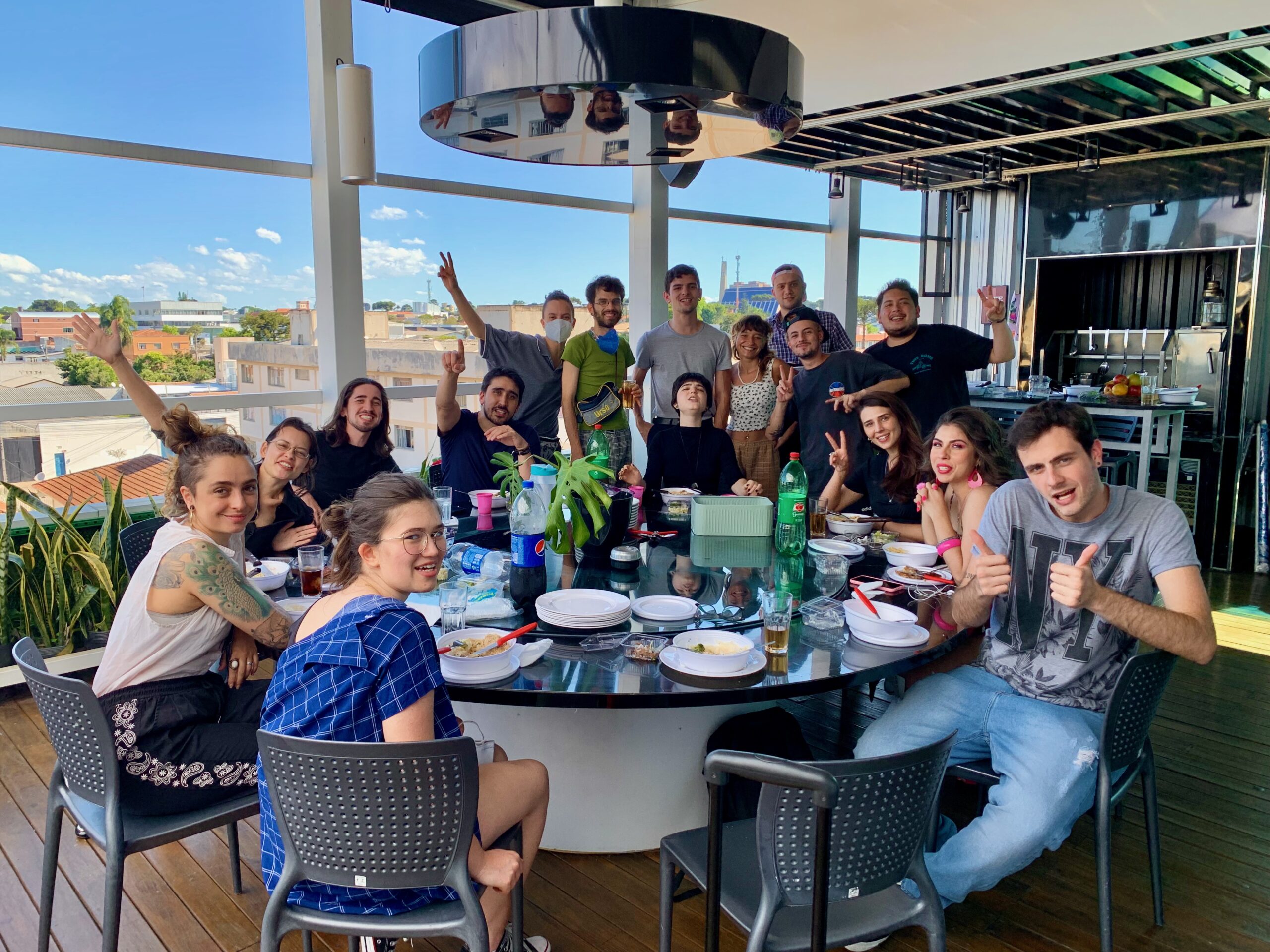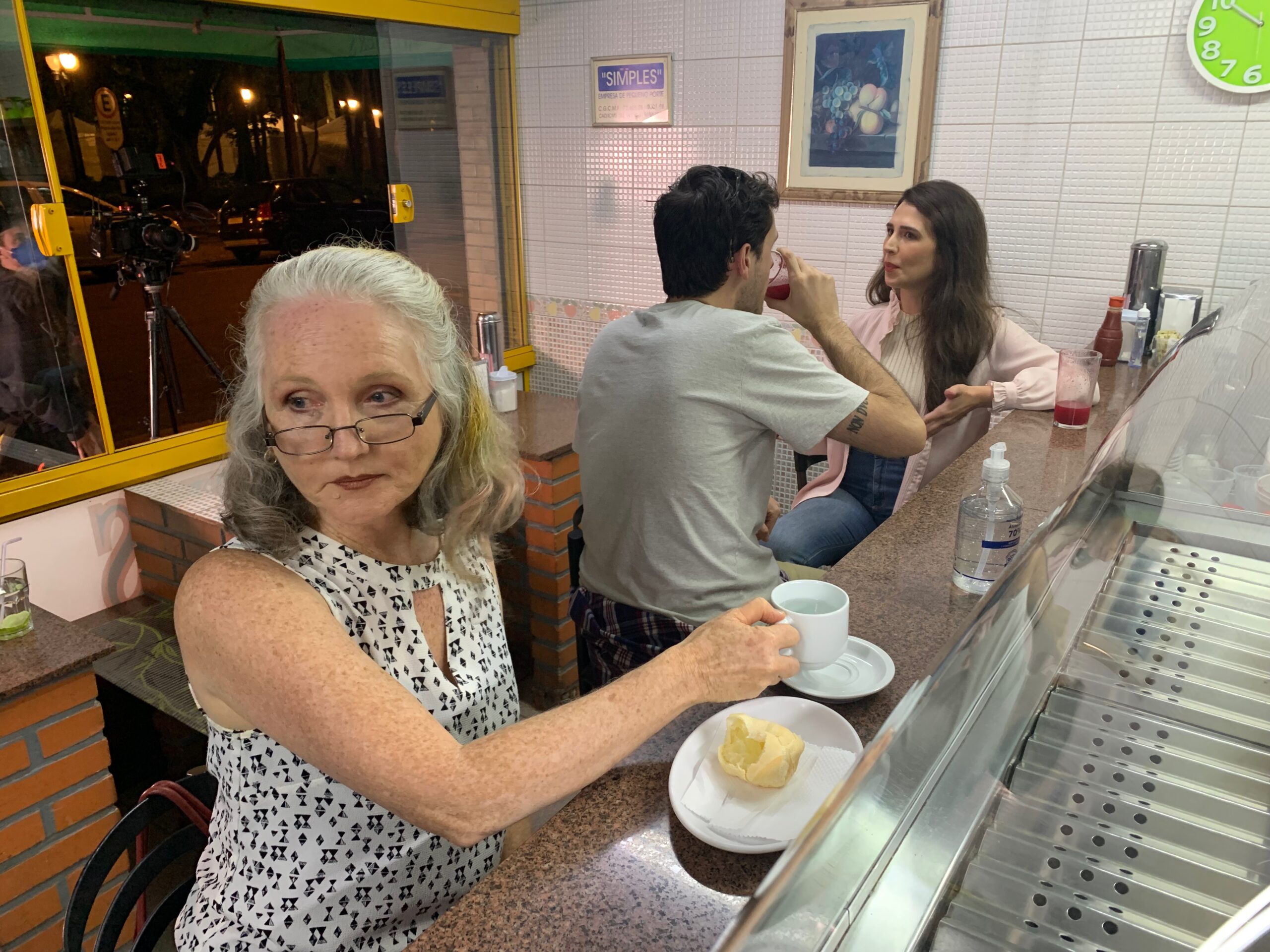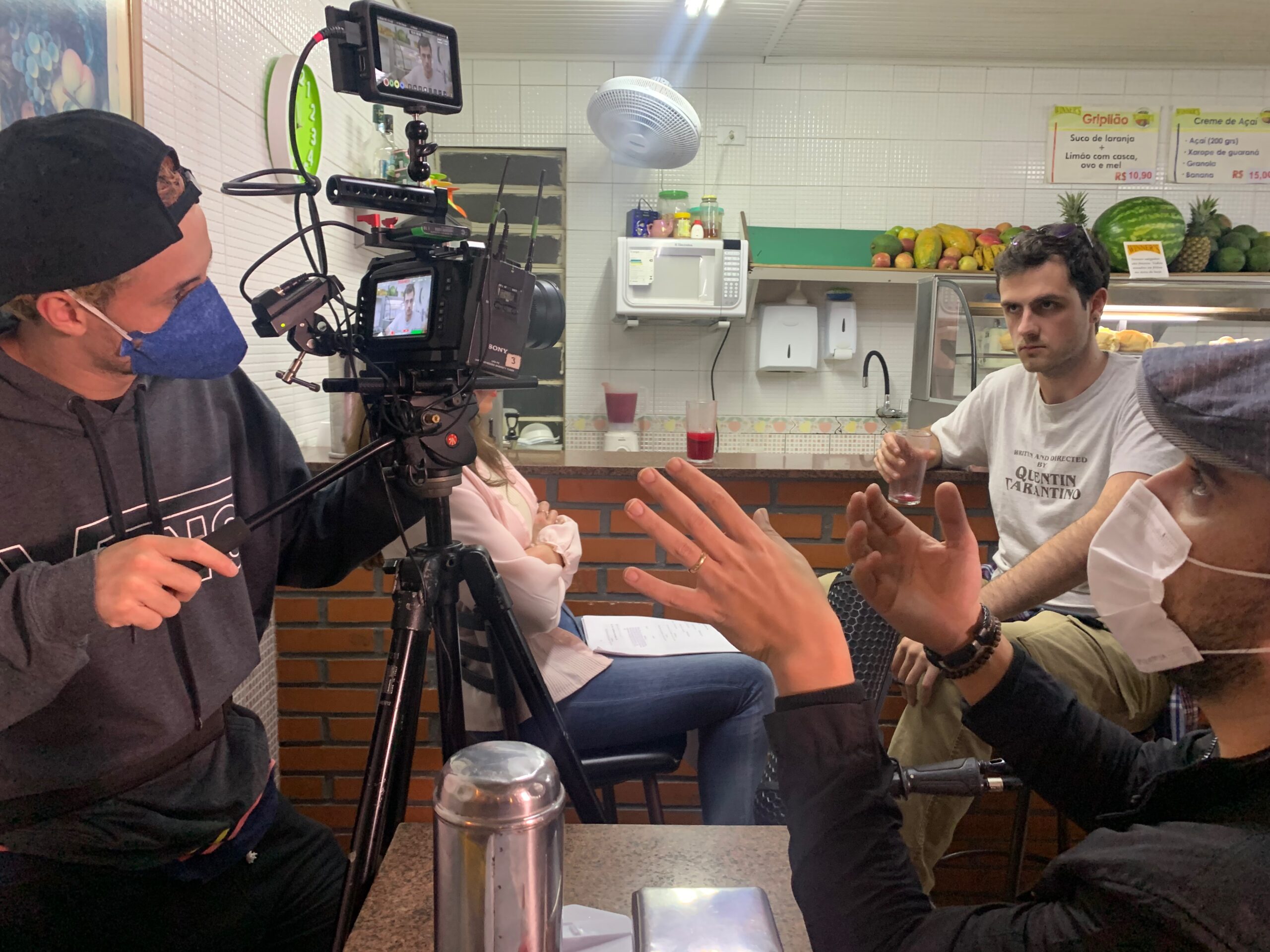 Stills from the series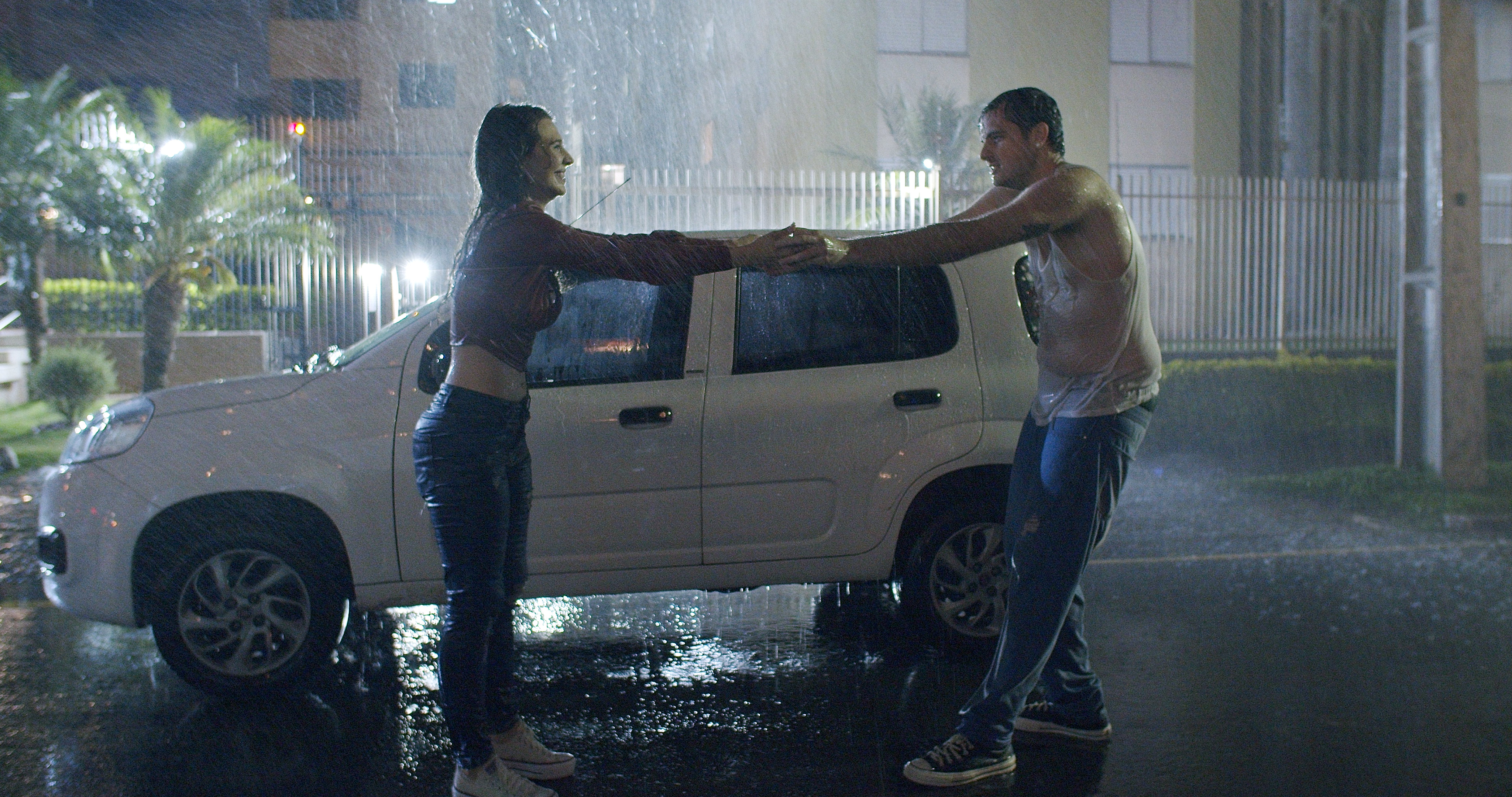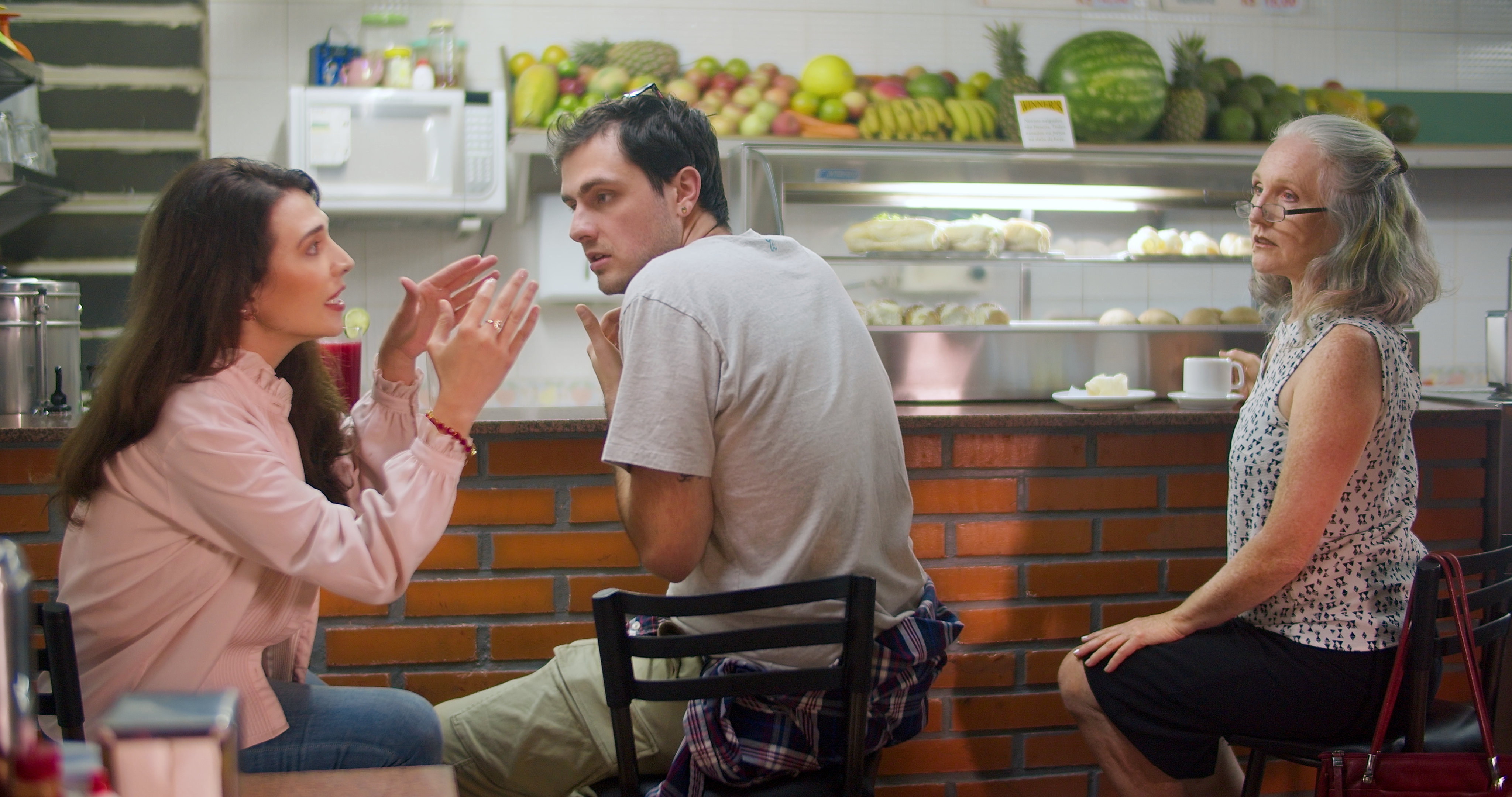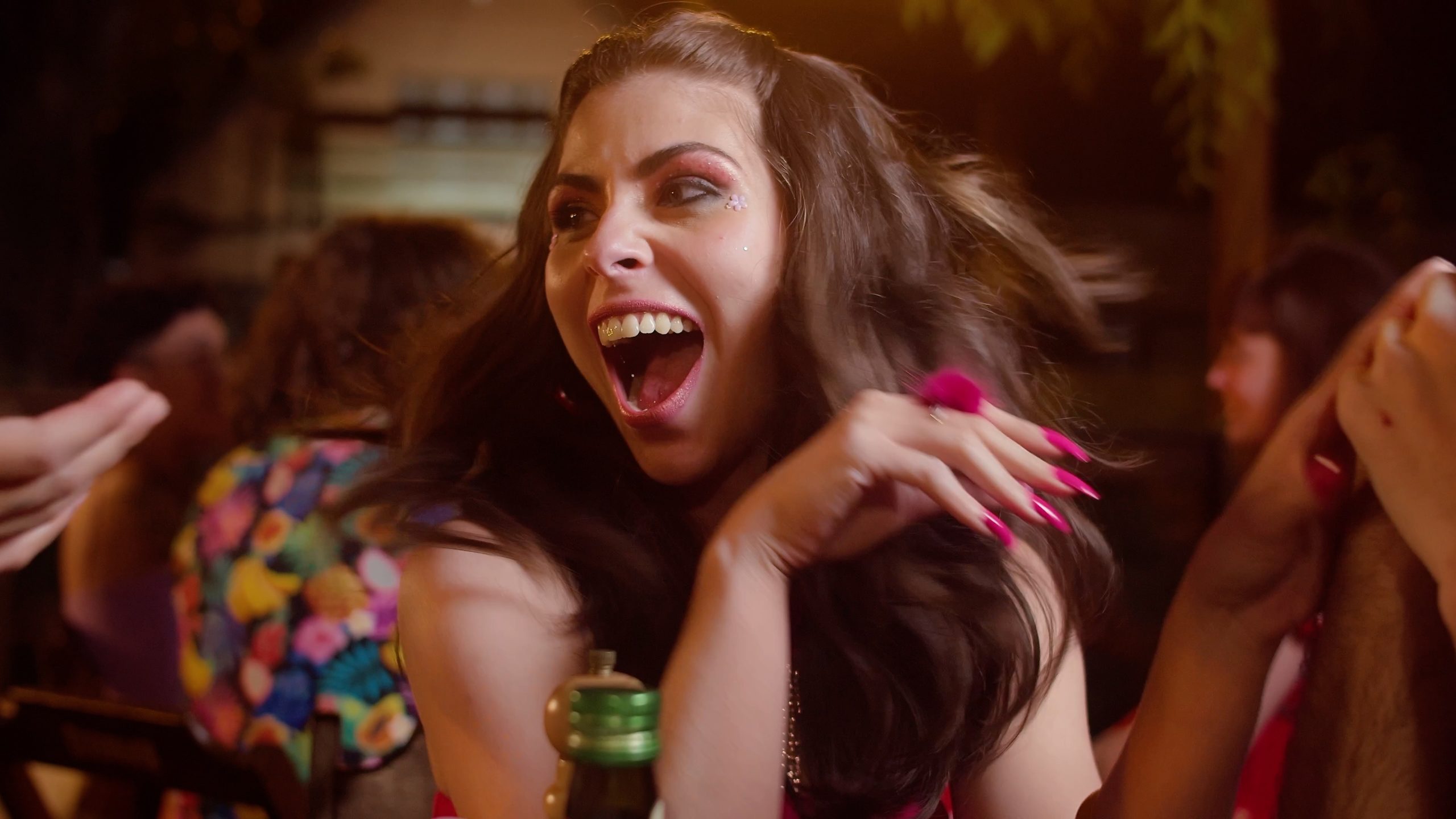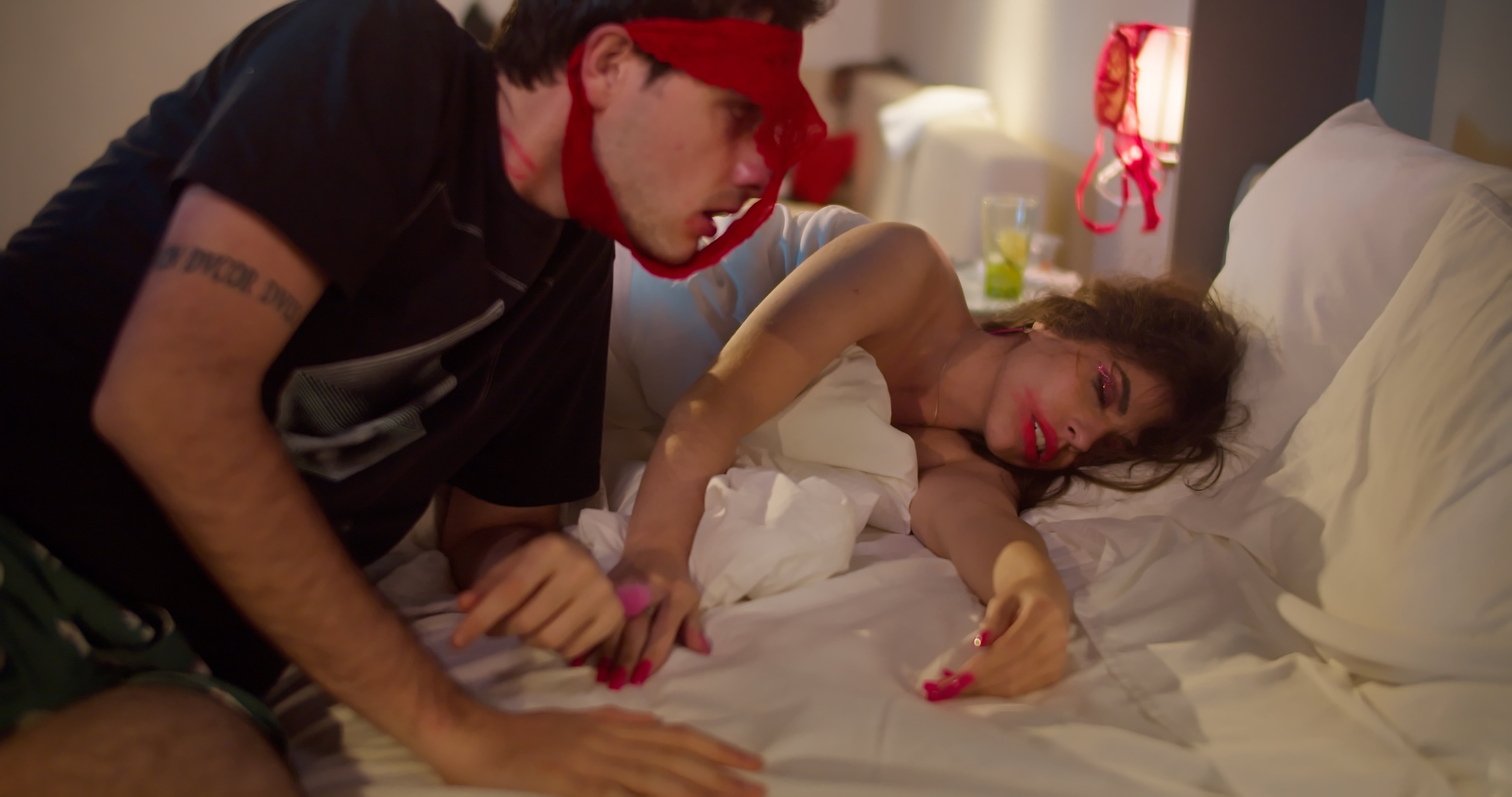 Anatomy of a Lesson
(1) Vocabulary
Vocab always comes first. All vocab sessions now use the new spaced-interval-repetition method. We serve you words from the current dialog, plus missed words from previous dialogs, plus calculated repeats of correctly answered words until_they_are_committed_to memory.
(2) Dialog - 1st time
The 1st play of every dialog has the Portuguese subtitles burned-in. No more clicking-around to get the right subs. When you see the word on-screen and hear it simultaneously they become linked sub-consciously.
(3) Dialog - 2nd time
The second viewing has the option of either English, Portuguese subtitles (or, none). We explain what's being said, and why. I present a detailed grammar break-down immediately below the video, and explain the nuances to the language and the quirks that are common. There are always links to relevant posts and grammar reference. Download links for the video, an mp3 version, and a PDF are provided.
(4) Conversation Practice
The speech recognition has gotten so good now that we are adding a new section called Conversa. We'll prompt you to speak some of the most useful phrases presented in the current dialog. Usually, ~3-5 phrases that circle through until our Google-powered language monster says tudo bem!
(5) Teaching
In-context grammar examples have proven to be supremely effective at teaching grammar rules and we use them more than ever before in this new series. The teaching video, as well as an mp3 audio-only version, are offered for download on these teaching lessons.
(6) Quiz
We're using all-quizzes here (no tests). Quizzes cycle through the ones you got wrong until they're corrected. As an option, they can be skipped as well. You can advance at will - even when there are some quiz questions you simply cannot get right 😉
(7) Review
Based on your progress in the Conversa and Quiz sections, a review is created that guides you towards working on what you need to practice the most. There is a short review narration (or video) for each topic + ~3 new questions.
Lots to download!
We'll include a full stack of downloadable files: videos, mp3s, and PDFs are available for all the lessons. The audio-only versions are great for multi-tasking study, and PDFs of each dialog make it easy to review the written word. ✱ The 12-month and Lifetime memberships allow immediate download rights; shorter-term members can download after having been active at least 30 days.
This will be our most complete learning experience yet.